Ecological and landscaped
Ecological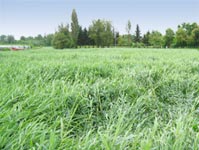 Treatment is ensured by natural processes, without any chemical additives or added products, with minimum electric power consumption and marginal greenhouse gas effect.
It contributes to improving the environment by treating the wastewater before its discharge into the river, but also by evapotranspiration of the reeds and natural evaporation at the ponds surface.
Nuisances (noise, smells…) are occasional and hardly perceptible.
Integrated in the landscape
Unless someone points it out to you, you will find it difficult to identify the plant amid the orchards and agricultural fields surrounding Nègrepelisse.

The expanses of reed blend in well with the landscape and weed abandons, the peripheral hedge, the wooden finish of the maintenance building.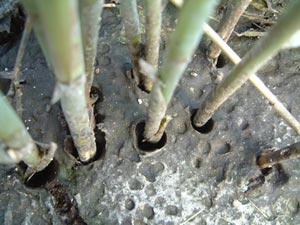 French constructed wetland's history

The WTP was the biggest French constructed wetland plant when it was constructed.
Read the article